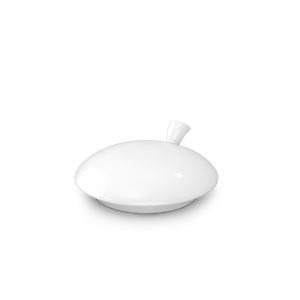 Oops! No worries – here's an extra lid for your TASSEN Sugar Bowl
In case the lid on your TASSEN Sugar Bowl ever breaks – no worries! You can always re-order a spare one. That's what friends are for.
Features
Genuine hard porcelain

Replacement lid for TASSEN Sugar Bowl

Dishwasher and microwave-safe
100% Made in Germany
Disclaimer: This replacement lid is only intended to fit the TASSEN Sugar Bowl from our collection. It will most likely not fit any other sugar bowl... 
Feel good about your purchase: Made in Germany according to environmental and social guidelines. Outstanding quality that's built to last so you and your guests can enjoy this quirky cup for years and years.