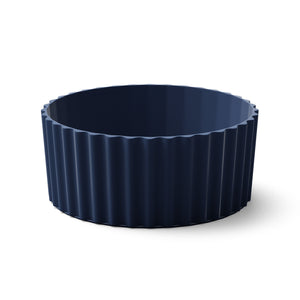 We have some color up our sleeve…
Want to change the color palette of your Mug To Go? That's super easy!

Sleeves and lids can be ordered separately. Simply choose a different color to match your outfit. The lids and sleeves are available in grape, mint, navy, and lime colors.
Features
Protective sleeve made from recyclable TPE polymer


Replacement sleeve for TASSEN Mug to Go

Dishwasher and microwave-safe
100% Made in Germany
Disclaimer: This replacement sleeve is only intended to fit the TASSEN Mug to Go from our collection. It will most likely not fit any other mug or cup...